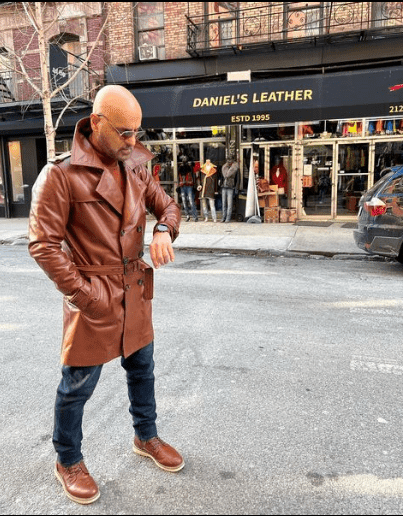 History of Daniels' Leather
Life Is Unpredictable. I Arrived In The States In 1987 With A Degree In Civil Engineering, Looking To Obtain A Masters In Environmental Engineering And Live The "American Dream". Everything Went According To Plan, Like Clockwork But Something Was Missing, There Was A Void.
Born Into A Family That Consisted Of A Long Line Of Businessmen, My Entrepreneurial Spirit Tugged At My Soul. With A Keen Knowledge Of Leather Processing And Manufacturing (Due To Family Business),
I Opened My First Store In 1992 Under The Name " Leather Experts" At 148 Orchard St…. A Tiny Little Store, Which I Dubbed "The Little Engine That Could". The Little Engine Did So Much More Than I Could've Ever Imagined And By 1995 Grew Into What We All Know And Love " Daniel's Leather".
-Nadeem Waheed